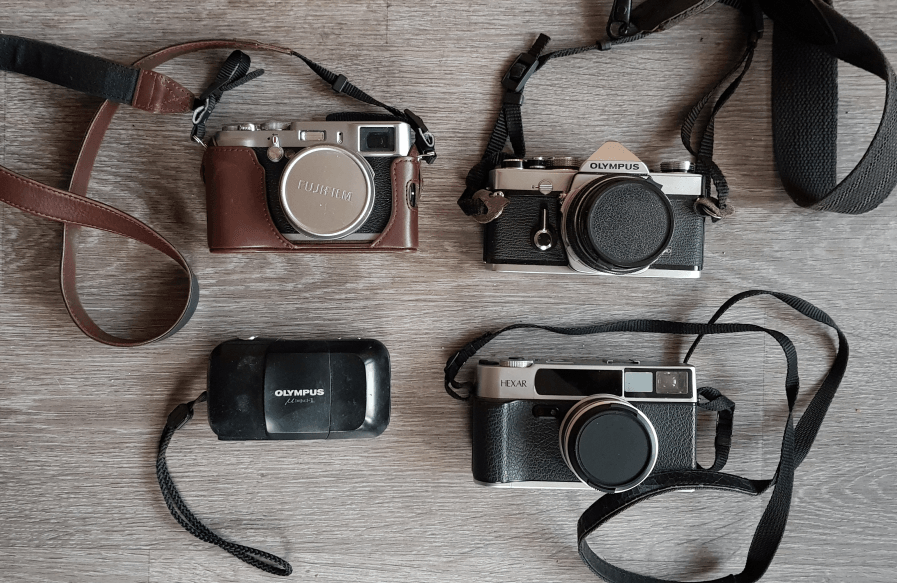 As the daughter of a Hollywood glamour photographer, who was often the subject of her photos when she was just starting out, I grew up hating to be photographed. I realized that my comfort zone was behind the lens and not in front of it, and my goal has been to make my subjects feel comfortable under my gaze.
When I made the portraits of Charles Bukowski back in the mid-1970s, we had no idea they would be considered icons 20 years later. There was a socio-political-cultural zeitgeist taking place that offered many opportunities to a fledgling photojournalist based in Los Angeles and often working on location in New York. I conceived a book project, Frigid Air: black and white photographs of famous people and their refrigerators, which featured an eclectic cast of characters that included artists Ed Ruscha and June Wayne, directors Martin Scorsese, Steven Spielberg, and Paul Morrissey, authors Henry Miller, Charles Bukowski, Lawrence Ferlinghetti, and many more. It was featured in Los Angeles magazine, Zeit, and Paris Match, to name a few, but due to various circumstances, did not get published. I have exhibited an assortment of these vintage fridge shots, as well as "Portraits of the Man Behind the Myth" in galleries throughout Europe: from Amsterdam and London, to Helsinki and Turku. In 2015, some of my Bukowski portraits were exhibited in the prestigious Paris Photo, at the Grand Palais, reperesented in designer agnes b's Galerie du Jour.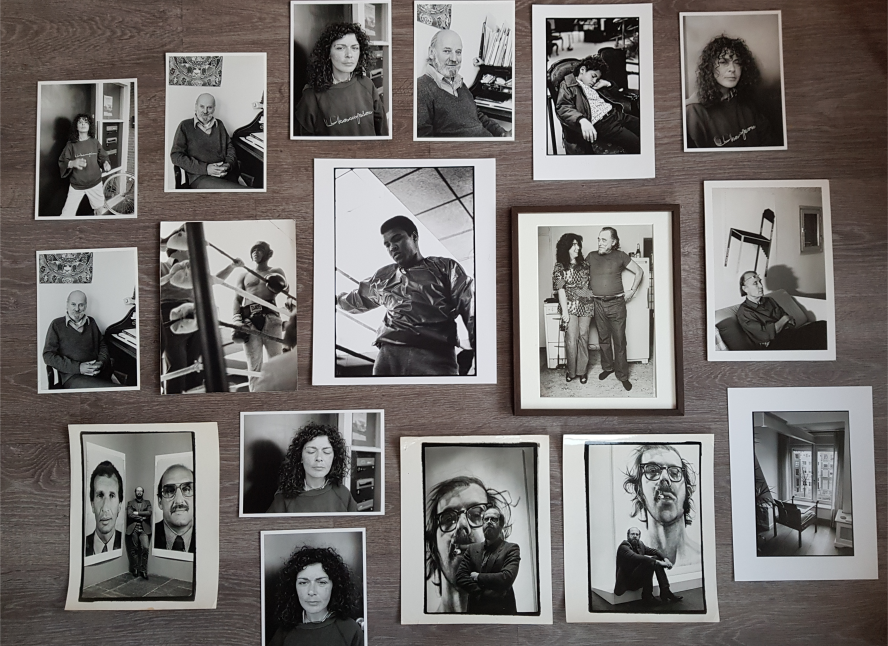 A selection of my work is shown below. The four galleries contain some of the Charles Bukowski images, famous people and their refrigerators, and other work. Portraits of Charles Bukowski, Henry Miller, Muhammad Ali, Chuck Close, and others, can be purchased via this website. Please contact me directly about prices, paper quality and format. These photographs are subject to international copyright laws, and therefore have watermarks to protect them.
GALLERY I. Charles Bukowski

GALLERY VII. Posters, Postcards, Chapbooks & Memorabilia
To order merchandise and get prices for memorabilia, please contact me at info@joangannij.com. Payments can be made via PayPal.